A new health regulation has come into practice in the EU on December 14th 2019 called the EU Plant Passport. The main goals of the regulation are to protect the environment and trade from plant pests and diseases. The goal is to prevent harmful pests and diseases to come into the EU and also the spread within the EU.
Who is affected by the new health regulation?
All plants for planting that are sold by professionals need to carry a plant passport. There is much speculation about what professionals actually means and if the regulations also apply to private people selling online or offline or trading plants.
The goal of the new format that has been introduced on December 14th is to have a certain level of standardization within the European Union.
Everyone that is trading or selling plants is required to register with the respective national authority. There will be annual inspections taking place by plant health inspectors to make sure plants are in good health.
As these changes may not be major changes for most professional plant sellers/trades as well as importers and exporters, plan lovers and enthusiasts alike are worried that trading and selling plants will become much more difficult, expensive or even impossible.
The struggle
There is currently a great level of confusion around the new EU Plant Passport regulation specifically with private plant collectors. Many have been reaching out to their local authorities and answers regarding whether private people have to comply with the new plant health regulations vary. Some countries seem to agree whilst others deny it. This leads to the conclusion that most EU countries at the moment seem to interpret the new regulations in their own way. However, there is no doubt that there will be more clarity soon.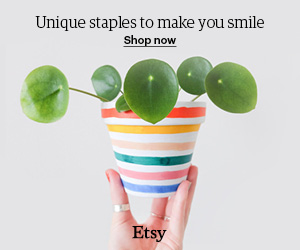 Another worry besides whether the EU passport applies to private sellers/traders is the cost of the inspections that will be carried out regularly. There is the sentiment that selling plants as a private person will be no longer viable.
But let's now put some more light into the dark of who will need to comply with the new regulations.
Who will need to confirm with the new EU Plant Regulation and the Plant Passports?
Professional Sellers
Importers / Exporters of plants
Online / Offline sellers of plants. If you sell plants on online on Ebay, Etsy, Facebook, your website, Instagram or any other venue, you will need to be able to issue plant passports
Implications of the new regulations
Each EU country will have a list of registered sellers and it will be required by law to be registered
Regular inspections will take place
Plant passports are required for all "plants for planting". An exception is seeds and non-commercial end-users (Article 88)
The plant passports need to have a defined set of information such as the EU flag as well as additional information outlined in the next section
Records have to be kept for up to 3 years on plants sold/traded
Required EU Plant Passport Information
This is the information that needs to be on the EU Plant Passport:
You will need to have an EU logo on the top left corner of the passport. Either in colour or black and white
The written word "Plant Passport" in at least English and most likely also in other European languages. It needs to be placed in the upper-right corner.
the letter "A" followed by the botanical name of the plant. The name of the variation is optional
the letter "B" followed by the two-letter country code for the Member State hyphen the and the registration number of the professional operator
the letter "C" followed by the traceability code of the plant. This may be in addition to a barcode, data matrix or chip);
the letter "D" followed by the two-letter country code of the country of origin and, where applicable, the name of the third country.
If you are either trading or selling in EU zone that is protected (EU Protected Zones) you need to mention this by adding: "Plant Passport – Protected Zone" as well as the scientific names or EPPO codes of the protected zone quarantine pests. PZ replaces the previously used ZP code.
Let's not focus now focus on further requirements on how to add the passport as well as on how it needs to look like.
Additional Requirements
You have to attach the passport directly to the "plant" you are selling / trading
It has to be visible and legible
It has to be unchangeable and also durable
If there is other information, the EU Plant Passport information has to be separate
The information has to be in a rectangular or square text area
Format of the Passport
As plant may have different sizes, there is a certain level of flexibility in creating a Plant Passport in terms of format and size. There are no distinct rules of how the borders or even the font style needs to look like. However, the shape of the passport as already described needs to be rectangular.
Plant passports issued before December 14th 2019 should remain valid until December 14th 2023.
How does it impact private plant sellers?
From our point of view, the EU Plant Passport is clearly required if you are either selling or trading plants online and if you are sending plants to a different country within the EU or from outside into the EU. How unfortunate would it be you are sending a Monstera Obliqua, Monstera Adansonii Variegata or any other houseplant you sold or traded without an EU Passport and it gets either shredded or you get a fine or both? Even worse, you could be sending a Philodendron infected with the Mosaic Virus to an eager seller and infect his whole plant collection aka as indoor jungle. You might not even know it.
Our suggestion therefore clearly is to register with the local authorities as a first step. Once you are registered you are able to issue plant passports whenever you are selling or trading a plant. In the end, this regulation has been introduced for a reason, to protect the environment.
DOWNLOAD OUR FREE EU PLANT PASSPORT TEMPLATE
Plant Passport FAQ
Do I need to be able to issue plant passports as a private seller?
If you are selling over the internet you will be required not only to issue EU Plant Passports but you will also need to be registered with the authorities in your EU country.
I have just sold a plant on eBay, is it safe to send it to the buyer without a passport?
Your plant sending might a subject for inspection. The new plant health regulation put into action on December 14th 2019 states that a plant passport is required. We do not recommend sending any plants either sold or traded online without a passport.
Do I need to use an official template?
To the best of our knowledge, we have not seen an official format that needs to be used when issuing plant passports. There are certain requirements as well as information that you need to provide to comply with the new regulation.
How much does an inspection cost?
UK example regarding Inspection costs: APHA fees for plant passport cost £61.58 for every 15 minutes spent in carrying out the inspection. Any associated activities (or part thereof) are charged with a minimum fee of £123.16.
Marcel runs the place around here. He has a deep passion for houseplants & gardening and is constantly on the lookout for yet another special plant to add to his arsenal of houseplants, succulents & cacti.
Marcel is also the founder of Iseli International Commerce, a sole proprietorship company that publishes a variety of websites and online magazines.