Whether you need to plant grass to fill in thin areas of your lawn, or the entire yard, you have a choice of when to plant.
Note that planting times between central and northern Ohio differ, so check locally before planting grass seed in spring or fall.
You are not limited to one variety of grass; however, you are limited about when you can plant them. Several grass varieties grow well in Ohio, and you have two windows of opportunity when planting any of them.
Whether spring or fall, either time can be the best time to plant grass in Ohio. However, if you plant in the fall, your grass will have a better chance of making it.
Depending on where you live in Ohio, one season may be better for growing grass seed than the other due to the weather.
Read on for when to plant grass in Ohio and along with additional information that will help give you success.
The Best Time to Plant Grass in Ohio
Planting grass during spring and fall is the best time to do so in Ohio. For most grasses growing in Ohio, unless ornamental, planting the seed in the fall allows grass seed to be established before spring. Fall weather offers air temperatures between 55 and 65 degrees Fahrenheit, keeping the soil temperatures between 60 and 75 degrees.
Type of Grass You Need to Grow
Consider where you are planting grass before choosing a variety. They have different qualities, and some work better as animal forage than as lawns.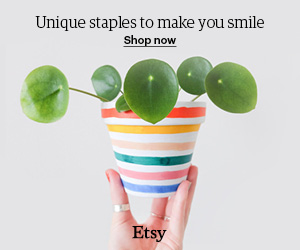 The types of grasses that grow in Ohio include tall fescues and other types of fescue. Fescue varieties are suitable for lawns, and athletic fields, as it is tough and holds up well under foot traffic.
Kentucky bluegrass makes excellent, lush blue-green lawns, and perennial ryegrass is valuable to pastures for forage and hay. You can plant all of these types of grass in the fall.
Whichever type of grass you decide to plant, prepare the soil before beginning with the grass planting part. Also, it is suggested that dormant planting, which they call fall planting of grass seed, plant 25 percent more seed than you would for a spring planting of grass.
Prepare the Soil before Planting Grass Seed
Grass seed likes a soil pH between 6.0 and 7.5, which is slightly acidic to neutral. However, grass seed is expensive, and checking the pH can be the difference between grass that just grows or grass that grows prolifically.
You can buy a soil test kit from the local farm supply or call your local Agricultural extension office to test the soil on your behalf. If you have tested your soil and find that it is very acid or alkaline, here is what you do.
If the soil is too acidic and the pH is 6.0 or lower, amend your soil with lime. If your soil is too alkaline and has a pH higher than 8, amend the soil with Sulphur.
If your soil is very compacted, it needs to be loosened with a rake or tiller, and you can add gypsum to make your soil loftier. Gypsum has a neutral pH balance. Therefore, it will not affect the balance of your soil.
Spread the seed in the amount that is suggested on the label once the soil's prepared.
As mentioned earlier, however, you should increase the amount of seed you use in a fall planting by 25 percent. This measure will ensure that enough seed propagates.
Fertilize your Grass Seed
It is best to fertilize grass as you plant it for the best results. There is fertilizer made just for this purpose.
Starter fertilizer is made that can be applied to a seed that has a higher concentration of nitrogen. This will give your seed the extra boost they need to thrive healthily.
Please DO NOT use a fertilizer with a weed preventer, or it will kill your grass before it ever gets started.
Now that you have your Grass Planted – Keep it Watered
Now that your seed is planted, you need to water it twice a day, to a depth of about two inches. Continue watering it daily until you see grass seedlings poking up from the ground.
This growth period will take between seven and 21 days, depending on the seed variety and the weather. Once your seedlings are growing, you can water them deeper and not as often.
The actual growth of your grass seed is going on beneath the soil, where the roots are establishing themselves. By planting grass in the fall, your seed will have a chance to grow roots before the sun of spring and summer can bake them.
Grass with healthy roots will thrive, and they help with erosion. So, your lawn performs more than looking good. It keeps your soil in place and helps prevent erosion.
Frequently Asked Questions about

the Best Time to Plant Grass in Ohio
When is early fall in Ohio?
If you live in central Ohio, the best time to plant grass in the fall is between Labor Day and mid-October. However, for those in Northern Ohio, plant your grass seed between the middle of August until the middle of September.


The Best Time to Plant Grass in Ohio is in the Spring and Fall
Fall is the best time to grow grass in Ohio because it will have time to develop healthy roots before spring. This will allow the grass to thrive once the days warm in April and May.
Lawn grass is not hard to grow, but sometimes getting it to grow uniformly can be a challenge since it covers large areas.
However, if you take the time to choose the best grass for where you live in Ohio and take the time to prep before planting, by spring, you should have lush green grass.
Marcel runs the place around here. He has a deep passion for houseplants & gardening and is constantly on the lookout for yet another special plant to add to his arsenal of houseplants, succulents & cacti.
Marcel is also the founder of Iseli International Commerce, a sole proprietorship company that publishes a variety of websites and online magazines.