Hydrangeas are flowering bushes that feature colorful flower heads in the summertime.
Many growers admire them for their low maintenance and heavy bouquet-like blooms. They are a staple in landscape gardening.
This diverse plant variety has more than 70 species, and the lovely blooms vary in shades of rose, white, lavender, pink, and blue.
If lucky, you can find all these colors on a single Hydrangeas plant.
But this beautiful plant needs fertile soil to produce vibrant blooms.
You can take the help of fertilizers if your soil is not rich in minerals and nutrients, but understanding what fertilizers work best for this plant is vital.
Over-fertilizing or wrong type of fertilizer can encourage leaf growth, and your plant will struggle with blooming.
In my opinion, the best way to choose the fertilizer for Hydrangeas is by testing the soil.
Because you can accurately determine what all nutrients are present or lacking from the soil. Fertilizers will help you create the perfect environment for growing Hydrangeas.
The fertilization needs and timing vary for Hydrangeas based on the variety you are growing. The general rule is to choose a fertilizer that improves root development and boosts the size and color of the blooms.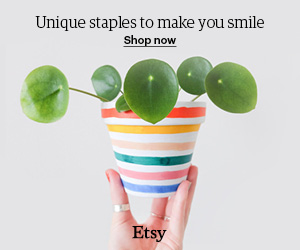 Let's dig deeper and learn more about the best fertilizer for Hydrangeas.
Best Fertilizer for Hydrangeas
Miracle-Gro is the top choice of many gardening enthusiasts because they have a huge collection of fertilizers dedicated to different plant varieties.
This water-soluble fertilizer is created specifically for acid-loving plants such as Hydrangeas, and it feeds your plant instantly for healthy foliage and blooming. It provides quick results because it feeds the plant roots.
This special fertilizer performs three functions; it feeds, acidifies, and ironizes your favorite Hydrangeas. It has several essential nutrients, especially iron, and the NPK is 30-30-10.
You should repeat the application every 1 or 2 weeks for the best results. I prefer fertilizing with a watering can, but you can also use the Miracle-Gro Garden Feeder.
I would recommend strictly following the instructions on the package if you do not want any fertilizer burns on your Hydrangeas.
Did you know the Miracle-Gro offers a six-month money-back guarantee? So, if you are not satisfied with the results, the manufacturer will refund the full price.
The 1.5 lbs package can feed 600 sq ft of the area, so it's a long-lasting purchase. For indoor potted plants, use only ½ teaspoon but for outdoor plants, use 1 tablespoon in 1 gallon of water.
Pros
Can be used for other acid-loving plants like Rhododendron, orchids, etc

Instant feeding for quick results

Safe for plants with no burn guarantee

6-month refund policy

Rich in iron

Suitable for indoor and outdoor Hydrangeas
Cons
Not for organic gardening

Customers have complained about the packaging
Learn more about the product here.
JR Peters is famous in the horticulture industry for its water-soluble fertilizers.
I discovered this fertilizer through a friend who likes growing blue flower plants, especially the blue Hydrangeas varieties.
All blue varieties were thriving in her garden, creating a beautiful display of blue and green.
This water-soluble plant food has several micronutrients and the three macronutrients in the ratio 7-3-3.
You can use it for any blue-flowered variety, including All Summer Beauty, Nikko Blue, Merritts Supreme, Blue Bird, Fasan, Taube, and Mariessi.
The reason this fertilizer is recommended for blue flowers is that it contains aluminum sulfate that enhances blue flowers. It also lowers the soil pH to create a perfect soil for acid-loving plants.
The fertilizer works best if you plant the Hydrangeas in alkaline soil.
Avoid applying it during hot weather—the best time for fertilization is early morning or late evening.
Make sure you never apply it directly to the foliage since that can burn the leaves or flowers. This fertilizer is designed only for soil application or root drench.
You can use it at the time of planting or when the Hydrangeas shows sign of new growth.
Mix 1 tablespoon of plant food in 1 gallon of water. For the first month, feed every 14 days, later feed only once a month in the growing season of your Hydrangeas.
Pros
Can be used for several blue or pink Hydrangeas varieties

Proven to enhance and maintain the blue color of flowers

Comes with a measuring spoon and instruction pamphlet

Easy to apply for soil application
Cons
Not suitable for foliar feeding

Some customers have reported lavender flowers instead of blue
Click here to know more about the product.
EZ-gro has been serving gardeners for more than 40 years. They have carefully formulated this liquid fertilizer for acid-loving flowering plants like Hydrangeas.
With NPK of 21-7-7, aluminum sulfate, and micronutrients, this fertilizer promises excellent growth for Hydrangeas. I prefer this fertilizer for all my acid-loving plants because it has no harmful chlorides.
This concentrated fertilizer enhances the bloom color and size with optimum nutrition.
It provides instant results but make sure you repeat the application every 7 or 14 days for the first month. Then reduce the application to once a month only. Discontinue it in winter.
The only precaution is it should be applied in mild weather in the late evening or early morning.
This fertilizer reduces the soil pH very effectively, but it ensures iron and other trace minerals are always available for plants.
Pros
Easy to mix and easy to use

Enhances the vibrant blue color of flowers

Suitable for

azaleas, rhododendrons, orchids, camellias, and gardenias, etc.

Includes a measuring cup for precise measurements

Shows instant results within hours
Cons
Customers have complained about a broken cup
Learn more about this product here.
This slow-release plant food is formulated for flowering trees and shrubs that need continuous feeding in the blooming and growing season.
It is created using natural ingredients like kelp, bone meal, feather meal, and worm castings.
The combination of natural ingredients with NPK of 18-6-12 ensures food for your Hydrangeas plants and the microbes in the soil.
You can easily maintain the green foliage and blooms throughout the year with this fertilizer because it provides continuous food for up to three months.
I consider this the perfect slow-release fertilizer because it feeds not only the root zone but also everything above the soil surface.
The microbes will break down nutrients and organic matter for root development and improve water absorption in the soil.
Feed your plant in early spring once new growth starts but repeat application in late spring.
Apply the dry product to the soil near the base of the plant and water the area to activate the fertilizer.
Do not apply it to the leaves or trunk. For potted plants, mix it in the soil while planting. For established potted plants, spread it evenly in the soil.
Pros
Steady food supply for three months

Can be used for other acid-loving plants

Made with natural ingredients

Does not require pre-mixing with water

Has a resealable bag

Does not burn

Suitable for both in-ground and potted Hydrangeas
Cons
Mold growth after application

Too strong for young plants
You can buy this fertilizer by clicking here.
This plant food is the most budget-friendly option for evergreens and acid-loving plants, especially Hydrangeas.
Formulated with natural products, it offers long-lasting results. In addition to that, it is approved for organic gardening.
This fertilizer is used by professionals for flowering plants like Azaleas and Rhododendrons. It has a shelf life of 3-5 years but make sure you store it in a cool, dry place and seal the bag properly.
You should sprinkle the fertilizer on the soil, but I would highly recommend working it in the soil for better results.
The bio-tone microbes will enrich your soil with essential nutrients. It has the perfect amounts of magnesium, calcium, and sulfur for healthy plant growth.
Within few weeks, your plants will have deep green foliage, and the color of the blooms will also enhance.
The NPK ratio is 4-3-4, which makes it suitable for all types of acid-loving trees, shrubs, beds, and potted plants. But keep in mind the rate of application will vary for each of them. Detailed instructions are printed on the package.
Pros
Contains the special Bio-tone microbes

100% organic

Has no harmful chemicals, so safe to use for long term soil and plant health

Comes in different sizes so you can choose according to the number of plants in your garden
Cons
Has an awful smell

package damages easily in transit
Click here to buy this product.
This hand-crafted fertilizer is highly recommended for organic gardening of Hydrangeas and other acid lovers.
This fertilizer is safe to use for pets and humans. A single pack can feed your beloved plants for several months. It comes in a 4 lb package and contains the famous pro-biotic, essential microbes, and mycorrhizae.
Probiotic will break down the nutrients for faster results to improve the performance of your Hydrangeas.
It also contains valley-grown alfalfa meal, feather meal, Alaskan fish bone meal, and Norwegian kelp meal. The three macronutrients are distributed in the ratio of 4-5-4.
You can use it to make your garden or potting soil more acidic.
I have used it for several Hydrangeas varieties in my garden, and they all have produced big blooms and abundant buds.
It also improved drought tolerance, and nutrients were available for a longer period throughout the season.
You can use it in the middle of the growing season for extra nutrition, but it's important to feed your Hydrangeas during initial planting.
Pros
100% natural and organic

Also works for shade plants, evergreens, ferns

No need for supplements if

used correctly

Fast nutrients break down

Promotes blooming and strengthen weak plants
Cons
Has a strong smell that most people dislike

Pets are attracted to the soil after fertilization
Click here for more information or to buy this product.
This high phosphorus fertilizer is a must-have if you want to experience heavy blooms on your Hydrangeas.
It is meant to feed your plants instantly, and the NPK ratio is 12-55-6. It's the perfect plant food for outdoor flowering plants like Hydrangeas. You can also use it for container plants or garden beds.
For optimum results, make sure you feed the plant every 1 or 2 weeks but never overdo it. Make sure you saturate it well in water before application.
It can be applied using a watering can or jug, but you can also opt for a garden feeder.
Pros
Water-soluble and easy to use

Promotes heavy blooms throughout the season
Cons
Customers have complained about receiving a broken box with leaked product
Learn more about this product here.
This organic acidifier is designed to reduce the alkalinity of the potting or garden soil. I prefer using this for acid-loving plants because it provides natural sulfur.
In addition to that, it is certified for organic gardening because it has no chemicals.
You can use this soil acidifier or additive to turn the pink Hydrangeas blue. But I would highly recommend testing the soil pH before application.
It not only changes the color of flowers but also enhances the foliage color. You will have deep green leaves and lovely blooms.
You should apply it at the time of planting but repeat the application 2 or 3 times per year to maintain the necessary soil pH.
Pros
The secret behind the conversion of pink Hydrangeas to blue

Has no harmful chemicals that will burn the Hydrangeas shrubs

Can be used for organic gardening

A healthy soil amendment

OMRI listed
Cons
Attracts animals like raccoons and squirrels
Learn more about this product and buy it here.
This soil amendment raises the soil pH, and it comes in fine-grade pellets. The pelletized form is safer to use than hydrated lime.
It is created using natural products to its suitable for organic gardening. The 6.75 lb package can be used to treat 100 sq ft area.
I prefer this because the pellets are easy to use, especially if you have to cover a large area. It helped my Hydrangeas turn into a pretty shade of pink.
It's easy to use; you have to simply spread it around the base of the plant.
Pros
Quick results and easy to apply

Gives beautiful pink Hydrangeas flowers

Organic

Perfect product for adjusting the soil pH
Cons
Unsealed packaging

High oxides which are not suitable for soils with earthworms
For more information and to buy this product, click here.
Organic Fertilizer
Organic products are becoming very common in the horticulture and gardening world. They are created using natural products, which makes them environment-friendly.
They do not offer the same strength as chemical fertilizers, and the nutrients are mostly distributed slowly.
The most important benefit of organic fertilizers is the improvement in microbial activity in the soil. This enhances the soil structure and is good for long-term soil health.
Winner: Acid Lovers Organic fertilizer by Dr. Earth
Type of Fertilizers for Hydrangeas
Hydrangea fertilizers are either chemical or organic. Chemical fertilizers are mostly formulated in laboratories to replicate certain growing conditions. They are designed to serve a specific function, such as it increases blooms or leafy growth.
There is a wide range of chemical fertilizers available in the market for Hydrangeas. You will also find organic fertilizers that can benefit both the plant you are growing and the soil. These fertilizers are further classified below:
Fertilizer Spikes
These are time-release granules designed for continuous feeding. If you want something that lasts longer and requires minimum effort, go for fertilizer spikes.
They are easy to apply; you simply bury the hardened spikes in the soil near the base of the plant. They can supply nutrients for 2 or 3 months. Keep in mind the nutrients are released slowly, so they cannot boost the plant instantly.
Liquid Fertilizer
Liquid fertilizers for Hydrangeas should be either diluted in water or are ready to use. These fertilizers provide an instant nutritional boost to plants since the roots can absorb the nutrients faster in liquid form.
Liquid fertilizer can be applied via the soil or foliage. But make sure you follow the manufacturers' instructions for application.
The main drawback of liquid fertilizers is that they can be easily washed with rainfall or overwatering.
Therefore, avoid using liquid fertilizer if rainfall is expected. Wait for few hours before watering your Hydrangeas after applying liquid fertilizer to help the plant absorb nutrients.
Fertilizer Granules
I'm a huge fan of granular fertilizers because the chances of burning your precious plants are very low.
As the name suggests, these are granular fertilizers. These can be mixed directly in the soil or diluted in water before application. Time-release granular fertilizer provides long-lasting nutrients to Hydrangeas.
Fertilizing Different Types of Hydrangeas
Smooth Hydrangeas: They are very low maintenance in terms of fertilization. You should fertilize them only once in late winter.
Bigleaf Hydrangeas: They need multiple applications in March, May, and June. But make sure you use a light dose.
Oak Leaf and Panicle Hydrangeas: Fertilize them twice (April and June).
Tips for Fertilizing Hydrangeas
With the right fertilizer, having abundant colorful blooms on Hydrangeas is no big deal. Focus on the following key points when choosing a fertilizer for your Hydrangeas.
Choose the type of fertilizer based on your convenience and budget. Fertilizers that need to be diluted before application require more time compared to granular varieties that should be spread directly onto the soil. The prices will also vary depending on the brand and type you choose.

The best time to fertilize any Hydrangeas is when it has started leafing but has not bloomed yet. Most growers start fertilizing Hydrangeas in March.

Most varieties should be fertilized in early spring or late autumn. Stop fertilizing Hydrangeas 2 months before frost begins.

Quick-release fertilizers require 2 or 3 applications throughout the growing season. Slow-release fertilizers should be applied only once at the beginning of the growing season.

Hydrangeas prefer light soil for healthy growth, so if the soil in your garden is heavy or clayey, amend it using organic fertilizer or plant food.

Avoid applying fertilizers too late in the growing season; otherwise, the Hydrangeas will experience sudden growth in cold months. Do not apply fertilizer to frozen soil.

Slow-release fertilizer should be covered with soil for activation.

If the leaves of your Hydrangeas show signs of scorching, you might have applied too much fertilizer. The fertilizer should be applied at the drip line of the stems instead of the base.
Changing the Color of Hydrangeas Flowers
The most interesting fact about Hydrangeas is that you can alter the color of the blooms. So, one season you can enjoy the pinks blooms, but in the next one, you can have blue blooms after simple amendments.
The color of Hydrangeas depends highly on the soil pH, so you can adjust the soil pH according to your needs.
Neutral – Hydrangeas growing in soil with neutral pH will produce flowers in shades of pink or even deep pink.
Acidic – If the soil pH is close to 6, your Hydrangeas flowers will be in shades of dark pink, red or purple. But if the soil pH is strongly acidic, i.e., less than 6, the flowers will appear in shades of blue.
Alkaline – if the soil pH is higher than 7, the flowers will be light pink.
You can add soil amendments to adjust the soil pH. Generally, lime and sulfur are used for this. But the first step is to test the soil and know the actual soil pH.
Lime will increase the soil pH, whereas sulfur will reduce the pH. The soil amendments cannot add any color to white Hydrangeas, so they always remain white.
Conclusion
Anyone can fall for the beautiful, oversized blooms on Hydrangeas. But following a fertilization schedule is important to help the plant bloom for a long period.
Read the package carefully because it is important to choose a fertilizer that suits the soil type. If you are aiming to improve blooms, make sure you choose a fertilizer that is rich in phosphorus.
Choose the best fertilizer for Hydrangeas from this guide, and soon you will be rewarded with glorious blooms and lush green foliage.
Marcel runs the place around here. He has a deep passion for houseplants & gardening and is constantly on the lookout for yet another special plant to add to his arsenal of houseplants, succulents & cacti.
Marcel is also the founder of Iseli International Commerce, a sole proprietorship company that publishes a variety of websites and online magazines.