To have the best garden in the neighborhood, you might need a little help to improve the growth of your favorite plants around you.
Even if it seems like your garden has all the nutrients it needs, it may still require some effort to make things even better.
To grow your grass quickly, you will need to make some investments in garden fertilizers. These fertilizers will help enhance the beauty of your lawn by providing all the essential nutrients it was deprived of.
This is especially true for winter since nature requires more attention and help during this season.
To find the perfect fertilizer for your lawn, read through this guide specifically made for you and explore all the options available.
Best Grass Fertilizer for Winter
Extreme Grass Growth Lawn Booster by Simple Lawn Solution- Best Grass Fertilizer Overall
This fertilizer contains the most essential nutrients that plants need, which are namely phosphorous and nitrogen.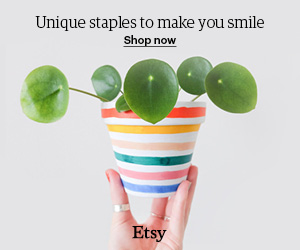 Also included in the package as well as fulvic and humic acid. The humic and fulvic acid help promote growth vertically and laterally.
This fertilizer is also great at getting rid of nutrient deficiencies or can even help repair a well-established lawn.
It can be used for not only new lawns but also new sod and seedings.
Another great thing about this product is that it is concentrated, which is a great alternative to granules.
Applying this product is just simple. First, attach your garden hose to a bottle and start spraying the lawn. One bottle of simple lawn solutions fertilizer can cover 3,200 square feet of land.
Pros
Has a good NPK ratio

Great for all seasons

Has a ready to use a hose-end sprayer

Liquid fertilizer
Cons
The nozzle is said to be poorly calibrated
Better read up more about this wonderful fertilizer through this link.
Green Up Seeding and Sodding Lawn Fertilizer BY Jonathan Green- Best New Lawn Fertilizer
This fertilizer produced by Jonathan Green is perfect for help new grass growth in your lawn. You can also use this product to restore already existing lawns.
This product helps set up a good root system, which in return helps the new grass plantings grow well.
Furthermore, it also contains Iron to help your lawn get greener more quickly.
One thing that makes this fertilizer stand out is its capability of enriching the soil aside from feeding the grass. This makes nutrients more readily available for the roots.
The product is produced in a way to help grass withstand harsh winter weather and even hot and dry summers.
This fertilizer is available in two sizes, covering different area sizes. One covers 1000 square feet while the other covers 5,000 square feet.
To apply this fertilizer to your lawn uniformly, use it in the same way as sodding or seeding.
You can also apply it once a few days pass after mowing the lawn and making sure it is dry.
Pros
Feeds the grass for longer periods

Easy to apply

Not season-dependent

It can be used on all types of grasses
Cons
If you're interested to have a closer look at this product, click this link.
Ringer Lawn Restore by Safer Brand- Best Organic Fertilizer
This fertilizer is from the safer brand and is known to be a great lawn restorer.
It is an organic fertilizer with an NPK ratio of 10-0-6, and this is considered the perfect balance for nutrients in the soil.
The lawn restores fertilizer works almost immediately as it only takes three to five days to make the lawn look healthier and brighter.
It also only contains plant-based nutrients to fertilize your soil.
The product does not contain any poultry litter, manure, or biosolids. This, in return, means that the fertilizer will be odorless.
It contains enough fertilizer to cover 5,000 square feet of land and can be used in the garden during summer and winter.
This product also lasts up to eight weeks, which means you only need to apply it after every eight weeks.
The fertilizer creates the perfect ecosystem for the soil, which helps your lawn thrive in every season. It will also not help spread weeds, unlike many other fertilizers.
Pros
It is organic

Works fast

It is odorless

It can be used in every season

No animal products were used in it.
Cons
It is difficult to apply

It is not as good as other organic fertilizers
Find out more about this product here.
Turf Builder Lawn Food by Scotts- Best All-Purpose Grass Fertilizer
This product is one of Scott's best fertilizers for all types of grasses. The product helps strengthen the lawn and reduces the chances of any problems.
It is similar to its winter version, where it creates strong and deeper roots, which makes the lawn resilient.
The fertilizer also helps with aiding in water and nutrient absorption as compared to the natural lawn fertilizer.
This product contains Scotts all in one particle technology which makes sure that all the grass grows evenly and is green. Since it is made for all types of grass, there is the surety that your whole lawn will be green and lush.
You can use this fertilizer for the whole year and is made for all types of seasons. If you do not want to go through the hassle of buying a new fertilizer for every season, then this fertilizer is made for you.
Pros
Works in every weather

It can be used even when any activity occurs on the grass.

It is efficient in absorbing water

Works with all types of grass
Cons
Better keep reading and click this link here if you're interested to buy this product.
Turf Builder Winter Guard by Scotts- Best Winter Fertilizer
This is one of the best products to use when your lawn has a reoccurring problem with weeds.
It can stop the growth of up to fifty different types of lawn weeds, which include dandelions, clovers, and chickweeds.
This has been specifically made for the winter season, which means that your lawn will look great even in winters.
It is much harder for plants to grow during cold weather, but this fertilizer will help you grow the best possible grass.
This product ensures that your grass will not only be surrounded by fewer weeds but will also grow thicker. It is not hard to apply; thus, you can spend more time enjoying your lawns view rather than taking care of it.
This fertilizer saves a lot of time since it doesn't require much maintenance. The fertilizer makes sure that your garden not only looks lush in winters but also gets it ready for the spring season.
Pros
It controls fifty types of weeds

Works well in winter

Provides a good amount of nutrients

It helps build strong roots

It helps prepare the lawn for the spring season
Cons
It is not organic

It can only be used in the winter season
Find more information about this product here.
Pennington Signature Series Lawn Fertilizer- Best Continuous Release Fertilizer
This fertilizer contains Iron that helps add beautiful green color to your grass. It can keep your grass-fed for up to four months and will release nutrients continuously over this period.
It will not cause any burns to your grass, so you do not need to worry about reapplying it more than once. You can use this fertilizer for any grass type, and it will give you beautiful results.
It has an NPK ratio of 29-0-5 with a coverage of 5,000 square feet of land. The fertilizer lasts a long time, which means it offers good value for money.
Pros
Continuous feeding

It can be used for all grass types

Keeps the lawn fed for up to 4 months

Long-lasting

Doesn't cause burns
Cons
It is not organic

Applying it is difficult, causing access to be used
Don't forget to check more details about the product here.
Triple Action Southern Turf Fertilizer by Scotts- Best Ant Prevention Fertilizer
This fertilizer has an NPK ratio of 29-0-10 and is excellent against ant infestation, and it kills and prevents ants for up to six months.
However, it is important to note that this fertilizer can only be used on Centipede grass, St. Augustine grass, and Carpet grass.
This fertilizer also kills weeds and clovers by damaging them all the way down to the roots. This means that there is a less likely chance of these weeds appearing again.
It also strengthens the lawn to protect itself from dry and hot climates.
It covers up to 4,000 square feet, but the amount of land it covers also depends on the packaging.
To get the best application, apply the fertilizer when the grass and weeds are still growing.
This fertilizer is the best purchase to make if you have children at home and wish to protect them from ant bites.
Pros
Kills weeds

Prevents ant infestation

Protects against drought
Cons
It only lasts up to two to three weeks.

It is not organic

It is also more costly as compared to other fertilizers
What a product, right? Better click the link here to learn more.
Snap Pac Southern lawn Food by Scotts- Best Mess-Free Fertilizer
This snap Pac product from Scotts is meant to be used with a Scotts snap spreader. This product helps your grass to be strong and have deep roots with the help of a 26-0-4 NPK ratio.
It takes only ten minutes to use this product as the snap spreader eases this process. The packaging makes it easy for it to be stored and used.
The snap spreader ensures that everything is applied evenly, and you don't have to carry around a heavy bag to fertilize your grass.
This fertilizer can also be used in any weather or climate.
To use this product, get your snap spread first, then connect the snap Pac directly to the snap spreader. Flip the lever present on the snap spreader to secure the snap Pac.
Then walk around your lawn while squeezing the application lever. You can now easily fertilize your lawn while taking a walk.
Pros
Easy to apply

Easy care system

Produces thicker and greener grass

It can be used on all grass
Cons
It is not organic

You need to have a snap spreader to use this product
Better click the link here to read more about this unique fertilizer.
Green Max Lawn Food by Scotts- Best Child-friendly Fertilizer
This fertilizer promises to give you the best lawn with its fast action properties that make grass greener in three days. This fertilizer feeds your garden the nutrients it needs with the help of its dual-action formula.
This formula feeds both the soil and the grass. The soil is given Iron so that the roots can grow strong and the soil remains nutritious.
This also decreases the chances of weed growth as thicker grass reduces the space for weeds to grow. You can also use this plant food for all types of grass and in every season.
Your lawn will only need to be fed every six to eight weeks. The product is also child and animal-friendly, making it perfect for homes that house children and pets.
Since the fertilizer's fast-acting, it's best to leave it until the last minute for fertilizing your lawn.
You can even use this fertilizer before having a party on your lawn, so the grass becomes greener.
Pros
Child-friendly

Fast-acting

Contains Iron
Cons
Not organic

Some people complain it is not as fast-acting as advertised
Stay tuned and continue reading about this great fertilizer here.
Fall Lawn Food by GreenView- Best Quick Releasing Fertilizer
This lawn fertilizer is great to use in winter, or the weather becomes colder. This fertilizer also does not contain any phosphate; thus, not causing an overgrowth of grass.
The fertilizer specifically focuses on the roots by helping them grow faster and improving their nutrient absorption abilities. It also helps protect the grass against heat and drought.
GreenView fertilizer can feed your lawn for up to eight weeks as it also enriches the soil with nutrients. The fertilizer also aids in the better growth of grass as compared to unfed soil.
This fertilizer also prepares your grass to withstand the harsh winter months and reduces the need to water your lawn often. This is convenient in places where rain is not common.
Pros
Less watering needed

Increase nutrient absorption

Promotes root growth

Quick releasing formula

It is organic
Cons
It can only be used in winters
Keep reading about this wonderful fertilizer here.
Buyer's Guide for Grass Fertilizers for Winter
Organic Fertilizer
There are many benefits of using organic fertilizers since they can help you keep the environment safe and clean.
Organic fertilizers give you peace of mind knowing that pets and children won't get harmed if they touch them.
Since organic fertilizers are made from natural ingredients, they can take a little longer to work as compared to synthetic fertilizers.
However, organic fertilizers do not need to be applied as often as synthetic fertilizers, and they have a better long-term effect on your plants.
The chances of over-fertilizing your garden also reduce with organic fertilizers, meaning it has a gentler touch. But organic fertilizers cost more than synthetic fertilizers, which is the reason why most people avoid them.
Winner: Ringer Lawn Restore by Safer Brand
Liquid Fertilizer
Liquid fertilizers are among the fastest-acting fertilizers in the market. They're also more convenient and easier to use.
This means you can fertilize your plants when you water them, which helps you save more time.
Plants also tend to absorb liquid fertilizers much faster than other types of fertilizers.
The roots and leaves get a better appearance fast, but this also means that the fertilizer needs to be applied often.
Generally, most liquid fertilizers need to be applied after every two to three weeks.
This is a great option if you have a busy schedule or have a harder time remembering when to fertilize your grass.
This type of fertilizer is not just great for lawns; it is also great for potted plants.
The added advantage to this type of fertilizer is that plants absorb nutrients faster. Thus, liquid fertilizer can be given to plants as an extra boost.
When you're planning to plant at the start of the growing season, this is the best product to use. You can also use these fertilizers to supplement the granular type of fertilizer, especially when it rains.
Season Specific Fertilizer Compared to All-season Fertilizer
Similar to all-purpose fertilizers, all-season fertilizer is a great convenience since you can use one type of fertilizer throughout the year.
But season-specific fertilizer is made solely for one season, meaning it cannot be used throughout the year.
Fertilizers that are season-specific, such as those made for warm weather, would have more water retention properties. In a similar way, fall or winter fertilizers help plants get ready for spring.
Specific Fertilizer Compared to All Purpose Fertilizer
If you have many varieties of plants, then having all-purpose fertilizers may not be the best choice. It's because each plant type demands a different NPK ratio.
Most lawn fertilizers that are marketed as all-purpose fertilizers cannot be used for vegetables and fruits as they lack phosphorous.
This means that one fertilizer can not fulfill the needs of all your plants.
Vegetables and fruits require fertilizers that are not highly concentrated and must specifically be made for edible plants.
Purchasing a fertilizer for each type of plant will help your plants thrive.
You will also get optimum results if you're using the fertilizer for vegetable and fruit gardens. However, if your main concern is fertilizing your lawn, then all-purpose fertilizers are fine for them.
Technique for Fertilizing New Grass
The fertilizing technique you choose depends on you and your preferences.
However, you can follow some guidelines to avoid any damage to your new grass.
You first need to take your time and get the area ready to plant the grass. Remove any leaves, rocks, clumpy soil, and debris.
Properly level out the soil. It is better not to apply any weed killers at the start of the new growth.
But if you have picked a fertilizer that already contains weed killers in it, then you can still use that.
Coat the area of planting with granular fertilizer, and use a lawn spreader for this so that the fertilizer is evenly distributed.
Depending on the fertilizer you use, the instructions can be different, so read through them and then apply the fertilizer.
You should use the lawn spreader once more after fertilizer application. This makes sure that the grass seeds dispersed properly in the area.
Rake the area around one-fourth of an inch under the surface to work the seed better into the soil.
Make sure you do not end up going too far into the soil. Grass seeds require liquid to grow, hence, the need to remain near by the surface.
An important part of fertilizing new grass lawns is watering. Some fertilizers will suggest that you should not use water.
However, to let your grass grow, you must keep the soil moist. Do not make puddles of water in the soil, as this is not ideal for the grass seedlings.
If you want to keep the soil moist at half an inch deep, then water the lawn twice a day. This watering pattern also helps granulated fertilizers become enabled.
Until your grass covers the whole lawn or isn't tall enough to be mown, continuing watering at the same pace. Once the grass grows, then fertilize and water the lawn as needed.
Conclusion
Fertilizers have been made to provide your garden the most effective nutrients.
There are many different types of fertilizers in the market, but the one you choose depends solely on your needs and wants.
You will be able to find a fertilizer specifically made for fruits, vegetables, or grass. Some of them will provide more benefits than others, but maybe at a higher risk since they are more concentrated.
This guide is meant to guide you through the various options you can find in the market for grass fertilizers.
Marcel runs the place around here. He has a deep passion for houseplants & gardening and is constantly on the lookout for yet another special plant to add to his arsenal of houseplants, succulents & cacti.
Marcel is also the founder of Iseli International Commerce, a sole proprietorship company that publishes a variety of websites and online magazines.